The books listed below are used, but in good condition, given age. If there are any concerns regarding condition, buyers must clarify concerns prior to purchase. Shipping charges are at the buyer's expense and will vary based on location of purchase.


Like most Roman Provincial or Greek Imperial coin collectors, I have been attracted to many of the diverse and appealing mythological coin types that exist in the series. None has quite captured my interest more than the depiction of the Three Graces or Three Nymphs of ancient Greek and Roman mythology.If you are interested in acquiring a copy of "The Three Graces and Their Numismatic Mythology", please contact me at: staalmark@hotmail.com

Reviews of the book have been published in American Numismatic Society Magazine, The Celator, and on various ancient numismatic dealer websites. The book consists of 181 pages (147 text and 34 pages of plates). In total, 156 coins are imaged in the book, 112 different coin types. There are several previously unpublished coin types that appear in the book and it it the most comprehensive catalog of Three Graces coins.

The price to purchase a copy of the book through this website is $25 + shipping. It is currently available at Classical Numismatic Group (www.cngcoins.com) and at other ancient coin dealers' sites on VCoins for $35. Payment can be made by check or paypal.
---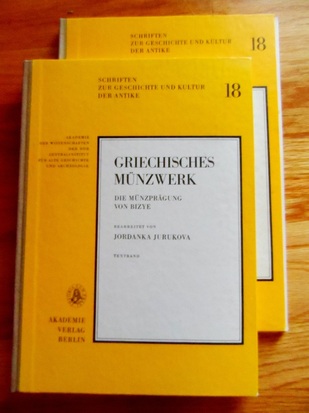 This is an equally excellent conditioned copy of yet another Rare book by Jordanka Jurukova:

Jurukova, Jordanka. Die Münzprägung von Bizye. (Berlin, 1981).

Long since out-of-print and generally unavailable. Just as with the Deultum text, collectors are lucky to see one auctioned off, let along own the original. It is THE definitive work on this interesting Greek Imperial or Roman Provincial mint (Bizye).

PRICE: $99.99

---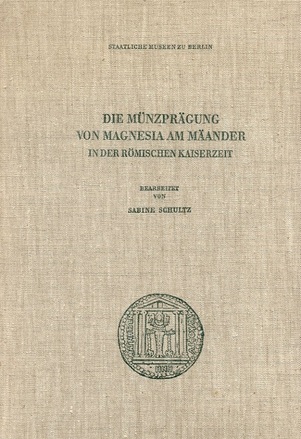 Schultz, S. Die Münzprägung von Magnesia am Mäander in der römischen Kaiserzeit. Hildesheim 1975. 136 S., 1 Falttafel, 37 Tafeln.

This is a VERY RARE book detailing the Greek Imperial and Roman Provincial coins from Magnesia, an ancient city positioned along the Maander River. The book went out-of-print soon after it was published and became an instant classic among Roman Provincial collectors. It is extremely hard to find and rare offered in auctions. You could go a decade before finding another copy for sale.

Many great coins imaged on multiple plates from this rare coin mint series!

PRICE: $79.99
---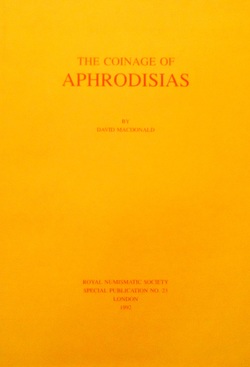 Royal Numismatic Society's publication of David MacDonald's seminal work on the coinage of Aphrodisias. Great ancient city mint with a storied history. Rare Greek Imperial or Roman Provincial coin series with great appeal to all ancient coin collectors. A MUST HAVE for Provincial collectors or those interested in mints from Asia Minor.

Usually very hard to find, even rarer is the BAR supplement to MacDonald's Aphrodisias series included in this lot. These are the definitive works on these coins. Filled with interesting plates, imaging some of the rarest coins in the Provincial category.

PRICE: $89.99
---
Die Munzen von Pautalia (Ruzicka, 1933 reprint) - $25

Studies in Turkish Coinage - RNS 1996 - $45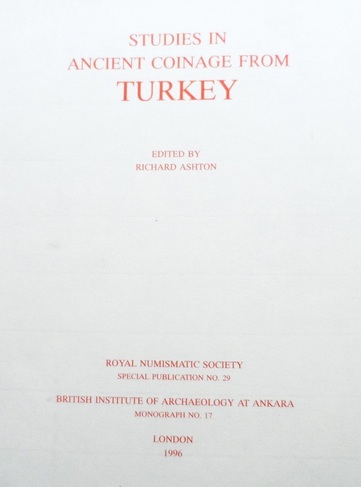 Dictionary of Greek Coin Inscriptions - Iscard (1979) - $45

Ancient Coins by Imhoof-Blumer and Gardner (1964) - $65

Rostowzew's Classic Roman Tesserae Text (1905) - $65

Roman Provincial Coins Supplement I - $50

Sotheby's Nelson Bunker Hunt Collection - 1990 - $25