Coins of the Herodians and the Roman Procurators of Judea


Herod "the Great"

Herod Antipas


Pontius Pilate (26-36 A.D.)


Antonius Felix (52-59 A.D.


Porcius Festus (59-62 A.D.)


Tribute Penny


Herod Archelaus


Herod Philip


Agrippa I


Caesonia, with Julia Drusilla

Agrippina and Octavia


Jewish Procurator Types
Star of Bethlehem Series

Largely based on the research of Dr. Molnar and Cartwright, the following coin has been identified as representing the Star that appeared over Bethlehem, heralding the birth of Jesus Christ. Ancient writings show that Judea was represented by the Ram Aries in the zodiac and particular positions of the other heavenly bodies represented regal divinity. The first appearance of this astrological sign, according to the work by Molnar and Cartwright, suggest it reached its zenith in Judea on April 17, 6 B.C. On that date, a rare convergence of celestial bodies occurred - Venus, followed by Saturn, the Moon, Jupiter and the sun which were located in Aries.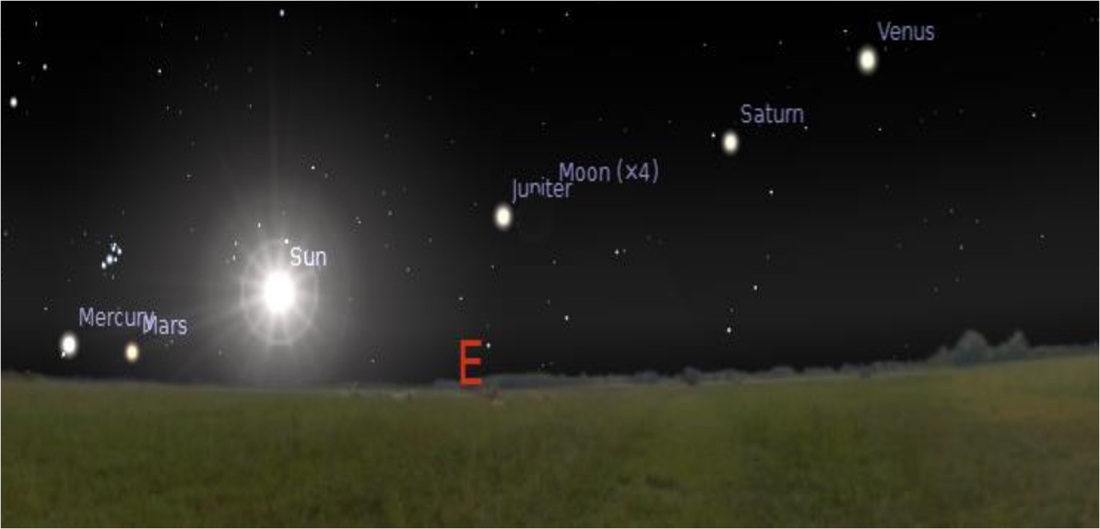 Stellerium reconstruction of planetary position on 17 April, 6 B.C. (reconstruction by T.B. Cartwright)
A series of coins, minted in Antioch, were produced illustrating the same motif at various anniversary dates of the Star's original appearance. Coins were minted on the 25th, 60th, 100th, 125th, 150th, 200th, and 250th year anniversary of Christ's birth and death. The coin below was minted on the 60th anniversary of his birth, coinciding with the 25th anniversary of his crucifixion.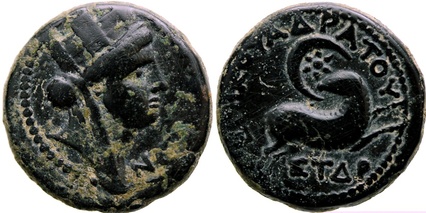 SYRIA. Antioch. Nero (AD 54-68). Æ 17mm 5.93 g yr 105 Caesarian era, 56-57 A.D. (Author's collection)